Have a Question? Send Message Now
About Me
Who is Op. Dr. Cem Payasli?
Op. Dr. Cem PAYASLI completed his primary education in his hometown, Antakya Kültür College, and secondary and high school education in Ankara Arı College. He completed his medical education at Ankara Gazi University. After completing his Aesthetic and Plastic Surgery specialization, he completed his compulsory service in Zonguldak State Hospital with approximately 800 operations. Payaslı, the famous plastic surgeon in Spain, Op. Dr. He has performed aesthetic operations with Xavier De Benito and has received a certificate on the suspension technique. Having spent 2 years in a private clinic in Altunizade, Dr. Payaslı continues to work in his own clinic on Bağdat Street.
Rope Suspended Deep Lift Miracle
Deep Lift is the first and only threads with Mesh Scaffold Technology in the world. Deep Lift provides effective tissue adhesion, collagen formation, 360° surrounding, maximum durability and tissue regeneration.
Its difference from other threads is its high holding power, innovative high-level facial rejuvenation, rapid lifting effect and long-term permanence. Its permanence lasts for 3 to 5 years.
During the procedure, the technique is determined in line with the needs of the patient. With Deep Lift method, the cheekbones, chin, eyebrows, neck and jowl lines of your face can be stretched and lifted upwards. In the same way, the eye can be shaped and the eyebrow raised.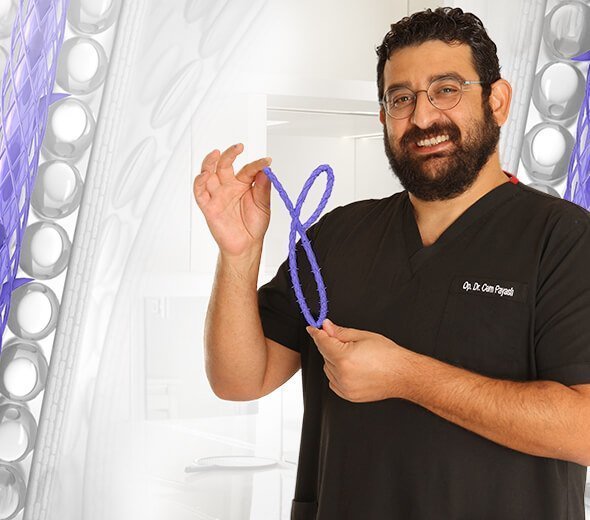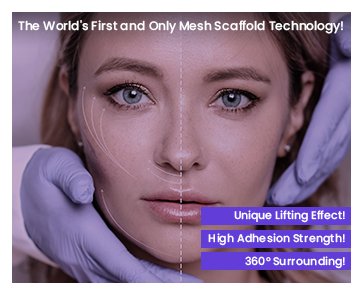 It has been 3 months since rhinoplasty surgery. I had an incredible surgery. Cem Hodja and his team were very professional. At the moment, my recovery process is almost completely over. In addition to the surgery, they gave me skin care in the beauty salon before the surgery. I would recommend it to everyone.
2 days ago, I had a hair transplant by my teacher Cem. I came from Mersin Tarsus. I am really pleased with his team and him, I cannot thank them enough for their interest. Good luck with the money they get. All my acquaintances are entrusted to them from now on. They are truly a brand in aesthetics. If you want to have a hair transplant and a nose, I would say Cem Payaslı without hesitation.
Operations & Procedures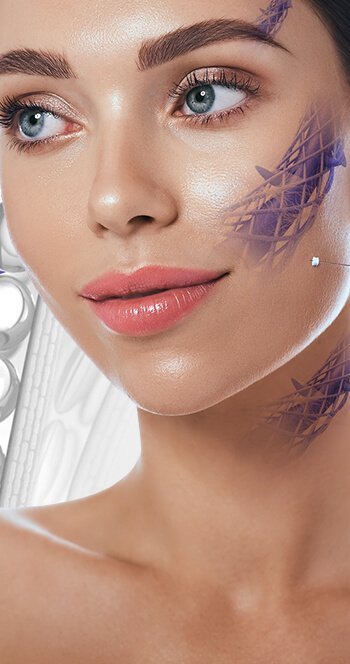 Innovative Meshlift Aesthetics
It provides the meshlift effect with the barb supported cog in its center and the mesh surrounding it. While it shows the fast lifting effect with the barb supported cog, it makes its long-term permanence thanks to the unique support of the mesh to tissue regeneration. Meshlift minimizes the difference between the lifted and non-lifted tissues by promoting vertical attachment between the tissues in the region where it is located over time. It makes this effect similar to the retaining bonds between the tissues.
Active Tissue Adhesion

Collagen Formation

Maximum Endurance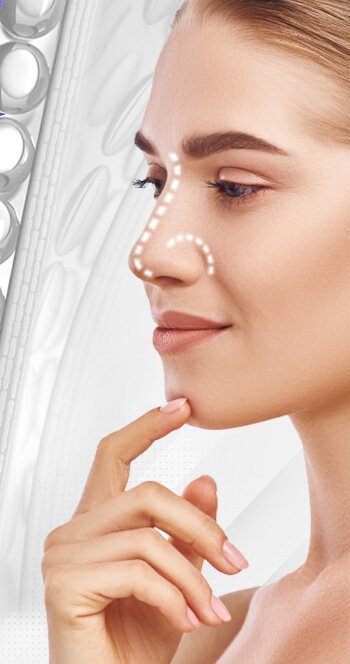 Rhinoplasty
Although rhinoplasty is one of the most frequently performed operations, it is the operation with the most information pollution. In the first meeting with the patient, the patient's demands are taken, and it is tried to understand to the smallest detail what kind of nose the patient wants. In the second stage, the patient's nose is examined in detail and the patient is informed about the shape of the nose that may occur at the end of the operation.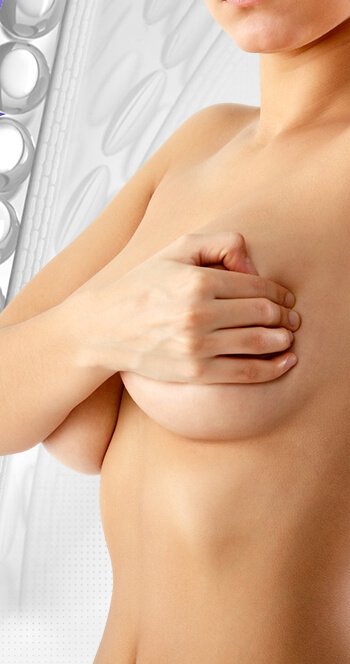 Breast Aesthetics
Breast aesthetics is one of the most preferred aesthetic operations by many women today. Today, if you are an esthetician, it is one of the most frequently performed procedures by surgeons. While breast aesthetics is performed for aesthetic purposes, Braber can also have this procedure done for health purposes.
Breast Augmentation

Breast Reduction

Breast Lift
Free Consultation
If you wish, free examination in our center, WhatsApp, Messenger etc. if you are outside of Istanbul. We can diagnose and guide you via video call or photo.
Contracted Accommodation
You can stay in contracted 4 and 5 star hotels for our patients coming from outside of Istanbul for aesthetic surgery.
VIP Airport Transfer
We provide a comfortable pre-operation process with private airport transfer for our patients coming from outside of Istanbul.
Translator Support
Depending on your request, we can provide contracted translator support in order to avoid any problems.